YARBROUGH BROS. TOWING
Yarbrough Bros Towing has grown with the needs of the motoring public to our current fleet of 6 modern wheel lift tow trucks, 12 specialized flatbed trucks, and 8 battery service vehicles.
Established in 1977, Yarbrough Bros Towing has always been a leader in the Light Duty Towing and Road Service Industry. From our Cradle Snatcher tow trucks back in the late 70's to our specialized Battery Service Vehicles of the 2000's. We have the largest fleet of car carriers and service trucks in Sonoma County.
Yarbrough Bros Towing has evolved to better serve the commercial, retail and private party motoring needs of Sonoma County. Our state of the art computer dispatch system allows us to digitally communicate with all of our trucks and drivers 24 hours a day. Our GPS systems can track the locations of our trucks to better route the asset to our customer anywhere in the Bay Area. Yarbrough Bros Towing keeps Sonoma County moving! Call us, we'll be there.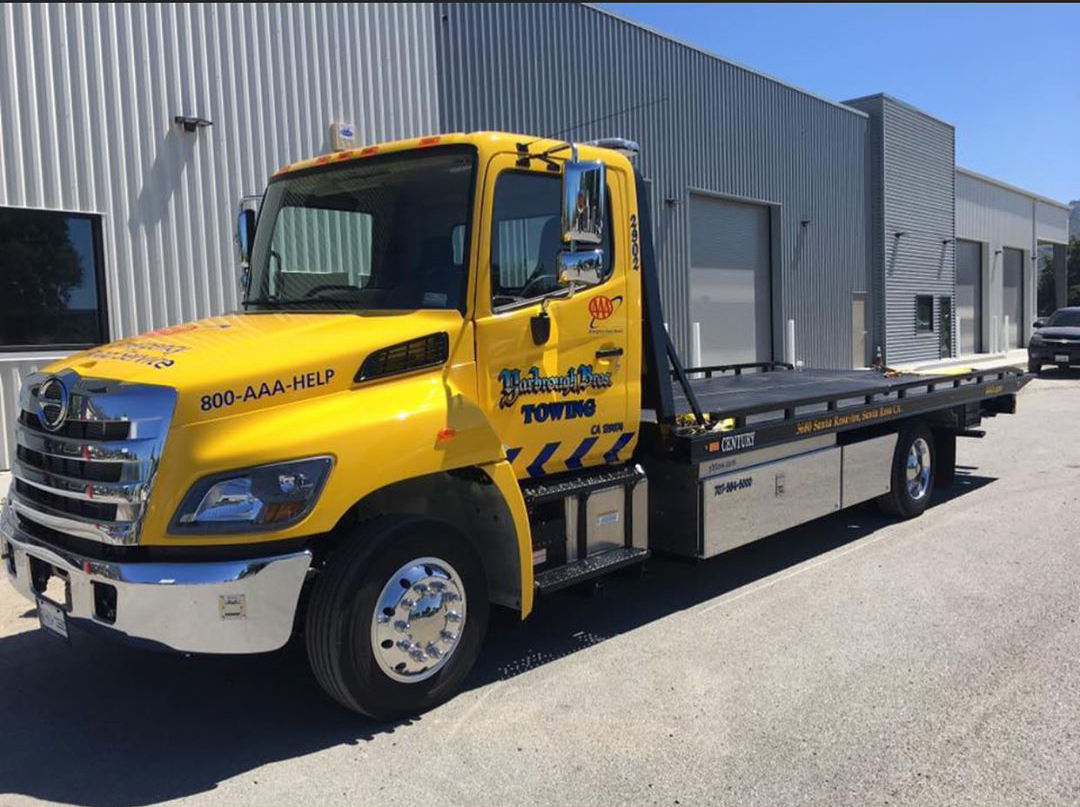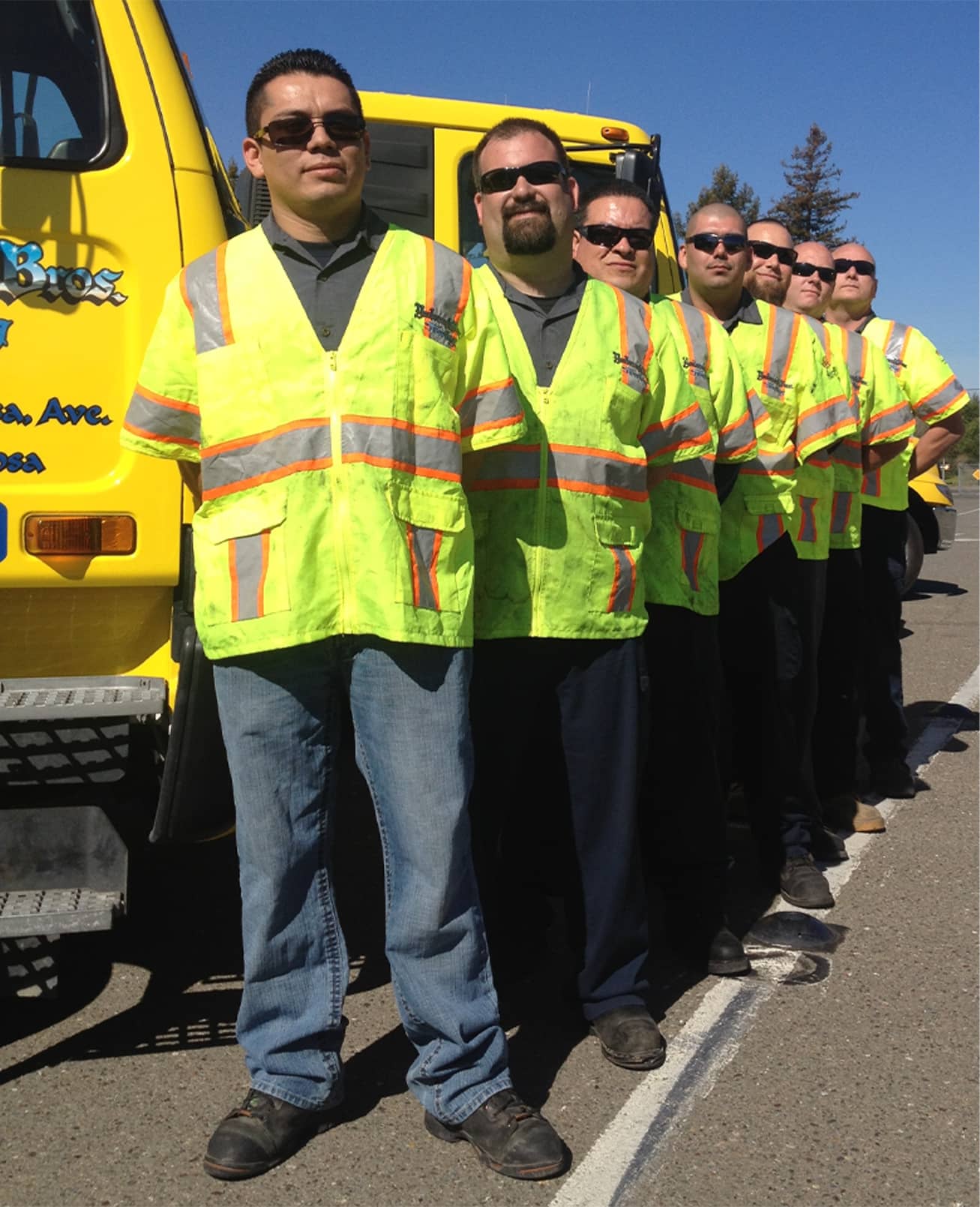 Our fleet team
With a staff of 35 professionals to assist you, there is no equal to the service experience that Yarbrough Bros Towing can provide. Whether you are a small mechanic shop or a large insurance company, a contractor with a fleet of 1 or an auto club member stranded on the side of the road, Yarbrough Bros Towing can get the right equipment, with the right driver to meet your Light Duty roadside service needs and expectations.
Join Our Team
Let Us Keep You Moving! Request Service Now.
Call us